Rune Thorsen, MScee PhD - Curriculum Vitae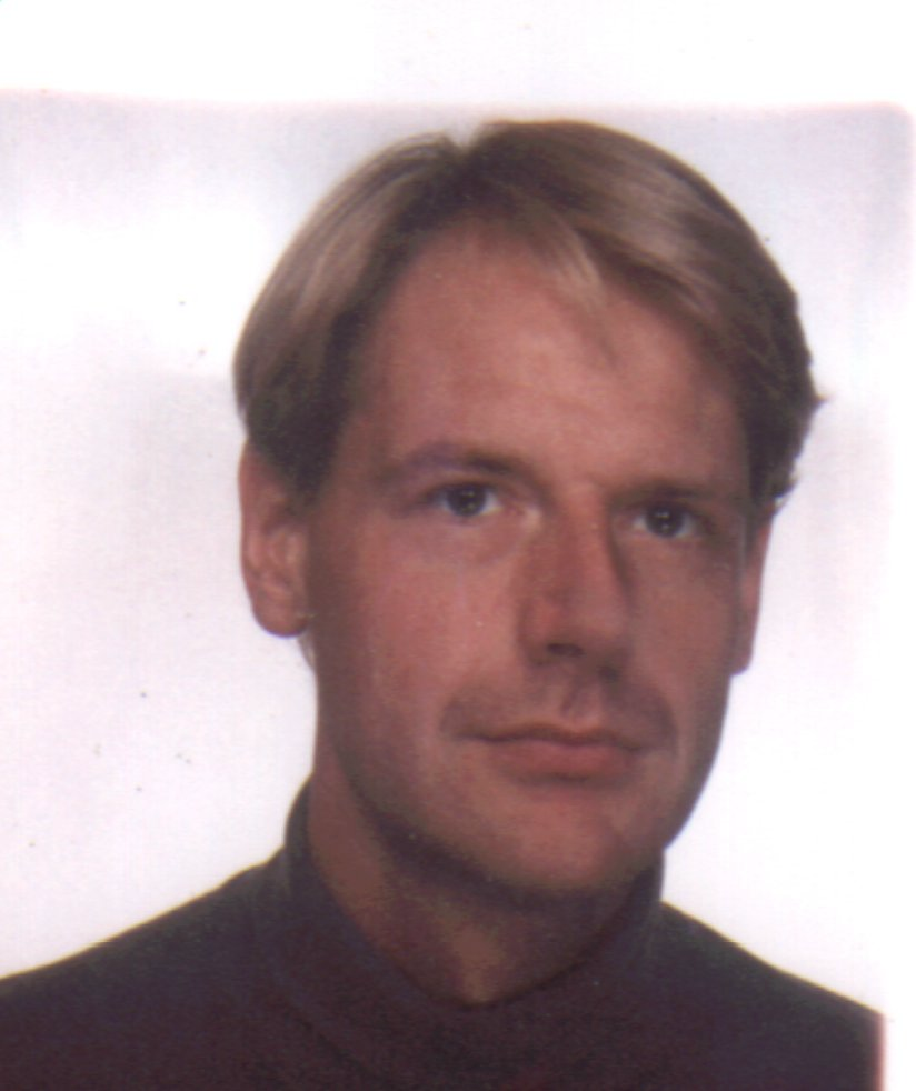 Nato in Danimarca il 05/07/1967
Ricercatore di ruolo della Fondazione Don Carlo Gnocchi.
Laureato in Ingegneria Elettronica con dottorato di ricerca in danimarca. Ricerca e sviluppo di metodi per la riabilitazione dei soggetti disabili, in particolare l'uso della stimolazione elettrica funzionale controllata dai segnali mioelettrici (MeCFES) per ripristinare la funzione motoria dopo lesioni al neurone motore superiore come per esempio lesione del midollo spinale e ictus (SCL). Autore di pubblicazioni scientifiche, convegni, protocolli di studi clinici e brevetti. Revisore scientifico.
Graduated in 1994 as Master of Science in Electronic Engineering and received the Industrial Ph.D. degree in Bioengineering in 1997 from the Technical University of Denmark. Since then working in R&D and applied biomedical research in industry, universities and hospitals under several European projects. Responsible for the development of devices and methods for rehabilitation, including all steps from idea to prototype production (design, construction, mixed digital/analogue systems, microprocessor implementation and programming, simulation and layout with final testing). Furthermore responsible for definition and conduct of clinical trials. Has been publishing international papers, teaching and a reviewer for leading journals in the field.
Fluent in Danish, English and Italian, basic understanding of German, Dutch and French.
Principal interest is development of methods and devices for rehabilitation of the physically challenged with focus on improving hand function and walking.
Life Member of the International Functional Electrical Stimulation Society (IFESS)
Accredited by Odstock Ltd. for applying the Dropped foot stimulator.
Formazione accademica:
1997 Dott. Ing. (Dottore in Ingegneria Elettronica. Dottorato di ricerca in Bioingegneria (Industrial Ph.D.) presso l'azienda ASAH Medico A/S e The Technical University of Denmark, Lyngby, Danimarca
1994 MSc.ee. (Master of Science electronic engineering).) Laurea in Ingegneria Elettronica, (M.Sc.e.e.) The Technical University of Denmark, Lyngby, Danimarca
Competenze
Elettronica, embedded software, programmazione, meccanica, biomedicina, gestione di progetti di ricerca clinica, ricerca, protocolli sperimentali, esecuzione di esperimenti.
Esperienze lavorative
Tre anni presso una ditta danese specializzata nella produzione di attrezzature medicali. Successivamente per ricerca in un progetto europeo sulle protesi neurali presso università ed ospedali nei Paesi Bassi, in Inghilterra ed in Italia.
2007- Ricercatore senior presso IRCCS - Fondazione Don Carlo Gnocchi – ONLUS
2003-2006 Ricercatore, Centro di Bioingegneria- IRCCS- Fondazione Don Carlo Gnocchi –ONLUS
2000-2003 Post. Doc. Centro di Bioingegneria-Politecnico di Milano
1999-2000 Post. Doc. di ricerca. Implanted devices group. University college London, London, Inghilterra Medical engineering dep. Salisbury District Hospital, Salisbury, Inghilterra
1998-1999 Post. Doc. di ricerca. Electronics Institute, University of Twente, Enschede, Paesi Bassi
1997-1998 Post. Doc. di ricerca. Centro di Bioingegneria-Politecnico di Milano
1994-1997 Dottorando di ricerca industriale. ASAH Medico A/S, 2650 Hvidovre, Danimarca
1994-1997 Dottorato di ricerca in bioingegneria. The Technical University of Denmark, Lyngby, Danimarca
2019
Thorsen, R., Bortot, F., & Caracciolo, A. (2019). From Patient to Maker-A Case Study of Codesigning an Assistive Device using 3D printing. Assistive Technology
Original: LINK
SelfArchive: LINK
| | |
| --- | --- |
| 2017 | Jonsdottir J, Thorsen R, Aprile I, Galeri S, Spannocchi G, Beghi E, Bianchi E, Montesano A, Ferrarin M. Arm rehabilitation in post stroke subjects: A randomized controlled trial on the efficacy of myoelectrically driven FES applied in a task-oriented approach. PloS one. 2017;12(12):e0188642. http://europepmc.org/abstract/med/29200424 |
| 2013 | Thorsen, R, L Binda, S Chiaramonte, D Dalla Costa, T Redaelli, E Occhi, E Beghi, and M Ferrarin. 2013. "Correlation Among Lesion Level, Muscle Strength and Hand Function in Cervical Spinal Cord Injury." European Journal of Physical and Rehabilitation Medicine (July 2). |
| 2009 | Thorsen, R, and M Ferrarin. 2009. "Battery Powered Neuromuscular Stimulator Circuit for Use During Simultaneous Recording of Myoelectric Signals." Medical Engineering & Physics 31 (8) (October): 1032–1037. doi:10.1016/j.medengphy.2009.06.006. |
| 2006 | Thorsen R, Occhi E, Boccardi S, and Ferrarin M. FES Reinforced Tenodesis Effect Controlled By Myoelectric Activity Of Wrist Extensors. Journal of Rehabilitation Research & Development, Volume 43, Number 2,March/April 2006 |
| 2002 | Thorsen R, Ferrarin M, Veltink P. Enhancement of Isometric Ankle Dorsiflexion by Auto-Myoelectrically Controlled Functional Electrical Stimulation on Subjects with Upper Motor Neuron Lesions. Neuromodulation 2002;5(4):256-63. |
| 2001 | Thorsen R, Spadone R, Ferrarin M. A pilot study of myoelectrically controlled FES of upper extremity. IEEE Trans. Neural Syst. & Rehab. Eng., 2001;9(2 , June 2001):161 -8. |
Brevetti
| | |
| --- | --- |
| 2012 | Thorsen R and Ferrarin M "Un dispositivo multiplexer ad alto voltaggio per la commutazione di impulsi di corrente", Fond. Don Carlo Gnocchi. TV2012A000026, Priority date: 22/2-2012 |
| 2007 | Thorsen R and Ferrarin M "Circuit for charge balanced biphasic stimulation" brevetto italiano MI 07A00595, 2007 |
| 1997 | Thorsen,R. "An Artefact-reducing Fast Recovery Circuit for Amplification of Bioelectrical Signals" Per ASAH Medico A/S,Danimarca, 1997 |
Indexed journals
Archives of Physical Medicine and Rehabilitation
Journal of Neural Engineering
Journal of NeuroEngineering and Rehabilitation.
IEEE Transactions on Neural Systems and Rehabilitation Engineering
Transactions on Biomedical Engineering.
Medical & Biological Engineering & Computing
Medical Engineering & Physics
Meas. Sci. Technol
Neurorehabilitation and Neural Repair
Experimental & Translational Stroke Medicine
Journal of Medical Engineering & Technology
conferences
Vienna Int. Workshop on Functional Electrical Stimulation
International Functional Electrical Stimulation Society

Capacità e competenze tecniche
Esperienza nei seguenti ambiti:
Ricerca scientifica: Project planning. Protocolli sperimentali. Esecuzione di esperimenti. Presupposti formali. Redazione di pubblicazioni

Biomedicina: stimolazione elettrica muscolare, registrazione e processing di segnali biologici ed interfacce umane.

Sviluppo

hardware

(mixed analog/digital circuits, digital signal processors, micro controllers, power supplys, interfaces)

Sviluppo

software

(Android Studio,B4A, Visual Basic, Assembler, Embedded software, Embedded C, Pascal, DOS, Windows,

PHP, HTML, MySQL, Javascript

)

Meccanica: Vari trasduttori. PCB layout (SMD), assemblaggio, confezionamento.

Design:

Eagle CAD, Onshape, 3D printing

Programmazione ed esecuzione di test clinici

Sicurezza del paziente. Interfacciamento, fisiologia, anatomia e neurologia.

Documentazione tecnica
Lingue: Danese (Madrelingua) ,Inglese (Eccellente),Italiano (Ottimo), Svedese e Norvegese (Buono), Tedesco, Francese e Olandese (Elementare)